"I've been here for three weeks now and I already feel like I am a better bricklayer than I was before. I had some skills but this course has really boosted my knowledge.
After my course I am planning to going out onto sites to explore further skills and eventually I want to start my own company."
Mark Ross
Bricklaying Level 2 Diploma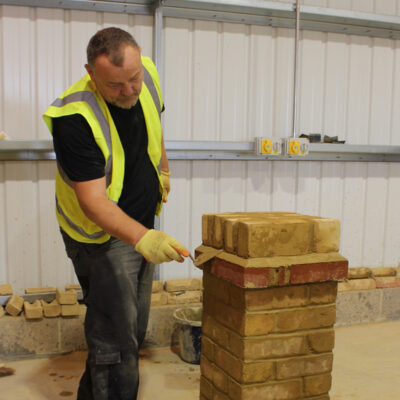 The opportunity to study here  was offered to me through the Job Centre. It's been really beneficial, ive built all sorts of walls and brick based structures so far and the course is really easy to understand as its broken down well.
Gavin Judra
Bricklaying Level 2 Diploma
"The staff explain things in such a good way that ever since I walked through the door I've been making progress.
They are always there when you need help and even when you think you don't need help, they will point things out to you and teach you new tricks."
Jacob Davis
Bricklaying Level 2 Diploma
adultlearning@eastkent.ac.uk
Island Road, Hersden, Canterbury CT3 4FU